Part-time Programmes
Select the preferred course
Accounting and Professional Courses
Computer-Based Training Series
Practical Business Courses
Other Courses
Select the preferred course  to see details
學校行政管理重點課程
政府於《2010年施政報告》中提及2011年會為學校提供資源聘請行政人員,負責學校日常行政運作以減低中小學老師非教學的工作壓力,並為校長提供行政上的支援,協助學校發展…..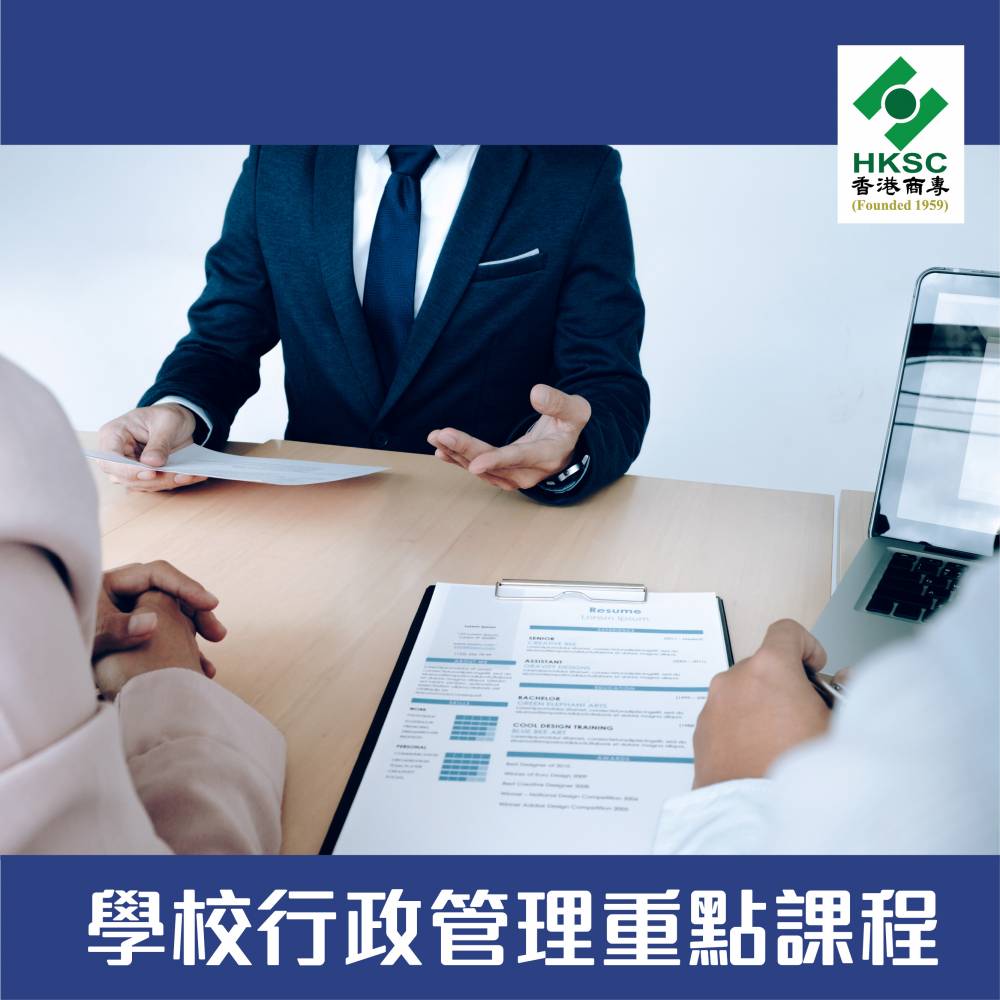 Why choose us
We demand very high standards of behavior and discipline from our students. Our teachers, who are chosen after a rigorous selection process, all have master's and/or bachelor's degrees from local or prestigious overseas universities, and many of them possess professional qualifications as well. In addition to this we constantly upgrade our teaching equipment. Learners can therefore be assured of receiving quality education at HKSC.
Want to explore new knowledge on business field
Join us immediately, may you have a bright future ahead, either studying or working.